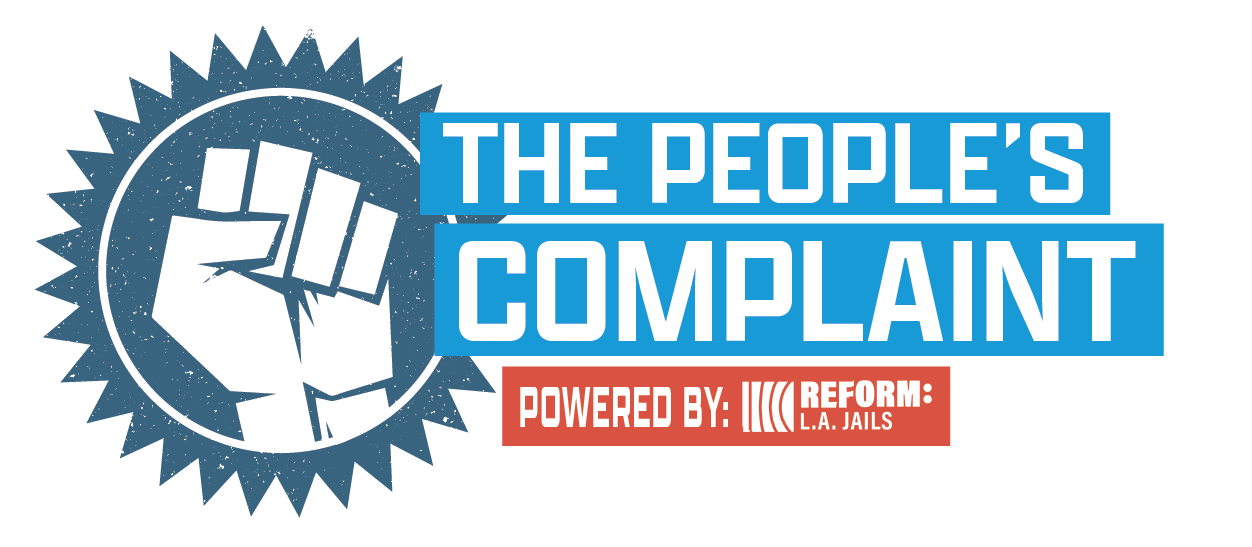 ABOUT THE PEOPLE'S COMPLAINT
In response to Sheriff Alex Villanueva's continuous misconduct, Reform L.A. Jails is submitting a complaint with the Los Angeles Civil Grand Jury, calling for the Sheriff's removal under Government Code Section 3060.
Our complaint details a wide range of misconduct and willful neglect of duty. Some of the categories relate to Villanueva's failure to curb civil rights abuses and efforts to shield deputies from the consequences of constitutional violations, including his refusal to eliminate deputy gangs, obstruction of investigations into deputy shootings, condoning deputies harassment of family members of those killed by deputies, and the department's mistreatment of unhoused populations and incarcerated individuals.
Other categories are related to specific instances of misconduct and obstruction of oversight by the Sheriff, including his refusals to attend oversight meetings or comply with lawful subpoenas, his failure to comply with settlement agreements requiring reforms of unconstitutional policing practices (i.e. Antelope Valley), and his attempted seizure of private land to build a helipad next to his house.
As a whole, our complaint seeks to demonstrate that Sheriff Villanueva has exhibited a pattern of abuse of power, corrupt cronyism, and obstruction of oversight and justice efforts that warrants his removal from office.